Mention promo code BTU20150131 when ordering residential models above and receive 10% discount or rebate. Offer expires 1/31/15.

Radio Communications technical articles and files

Solar X-rays:
Geomagnetic Field:
From n3kl.org


Loading
Contact WØBTU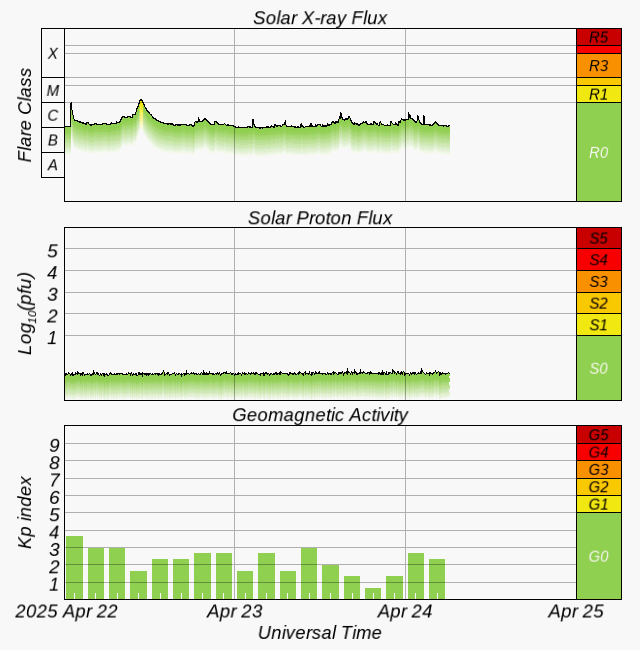 ACE Real-Time Solar Wind, MAG, and SWEPAM



Bt - Bz
(gsm)

Phi
(gsm)

Density
cm3

Speed
km/s

Temp
K



Copyright © 2010-2015 Comtech Research LLC. All Rights Reserved.
Site created July 11, 2010